How do I join an alliance?
To get access to the feature, you must first research the '
Alliances
'
technology
in Bronze Age: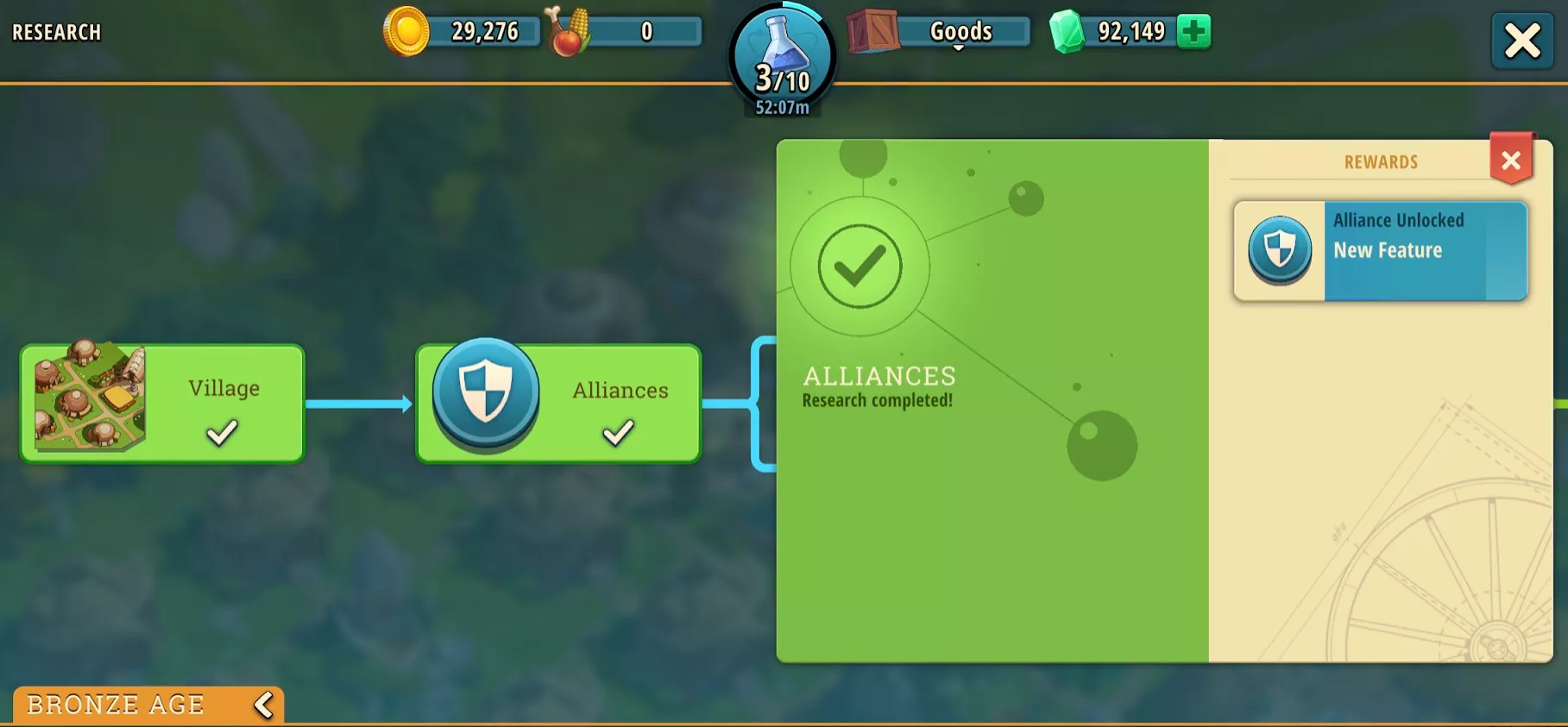 Once done, you can join an alliance or create your own.
Open the bottom menu to begin. Right in the center, you will see the '
Alliance
'
button
, which is now fully operational. Tap it, to open the Alliance Center. From here, you can join an alliance of your choice.