How do I level up (upgrade) a building?
Most buildings in the game can be levelled up a few times. Depending on the building's type, they will improve them in different ways. For example, levelling up a home will increase the tax revenue and the number of workers who can live in it, while increasing the level of a workshop unlocks new goods.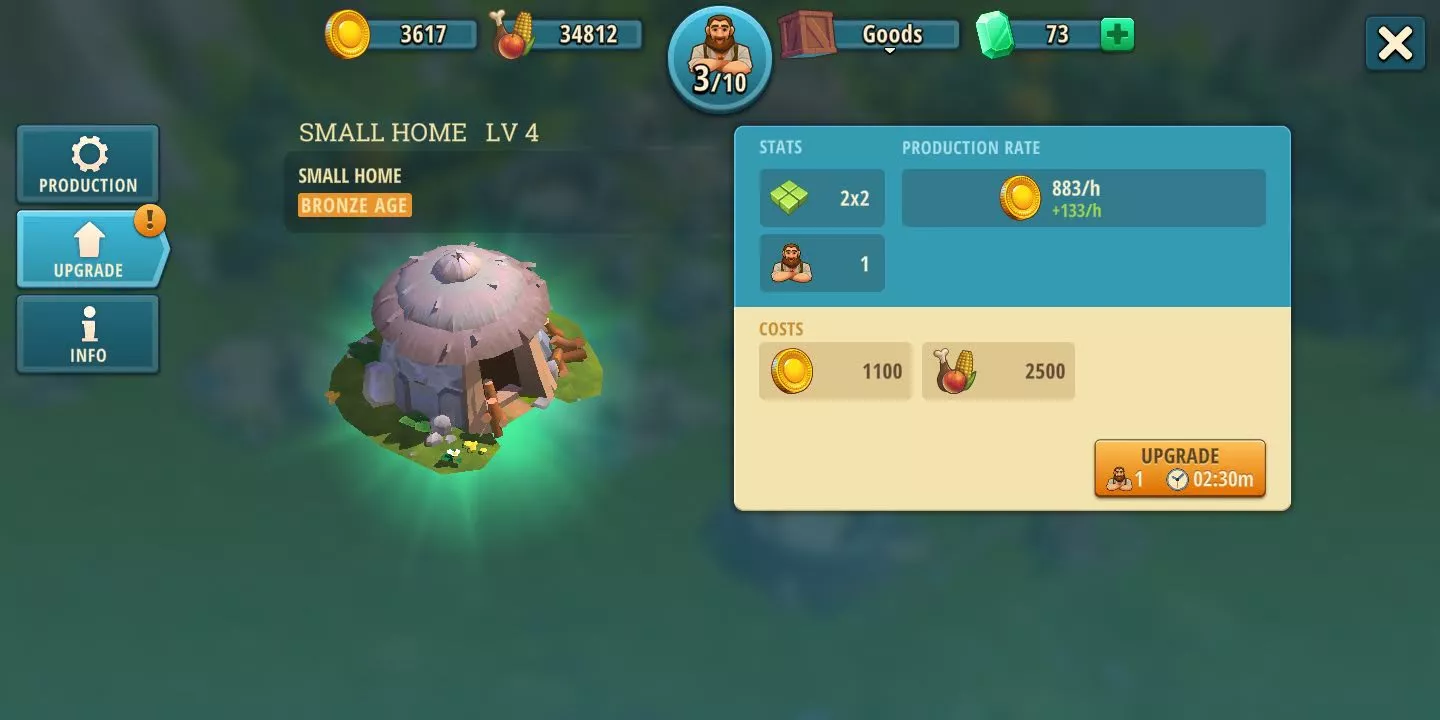 You can upgrade a building by tapping on it and then selecting the 'Upgrade' tab. Please keep in mind that farms and workshops cannot be upgraded while producing.
Some special buildings, such as World Wonders, require building-specific resources - like blueprints - to level up.