How does the Treasure Hunt ranking work?
Every week, the game will
group your alliance
with other several alliances, to form a
group ranking for that week
: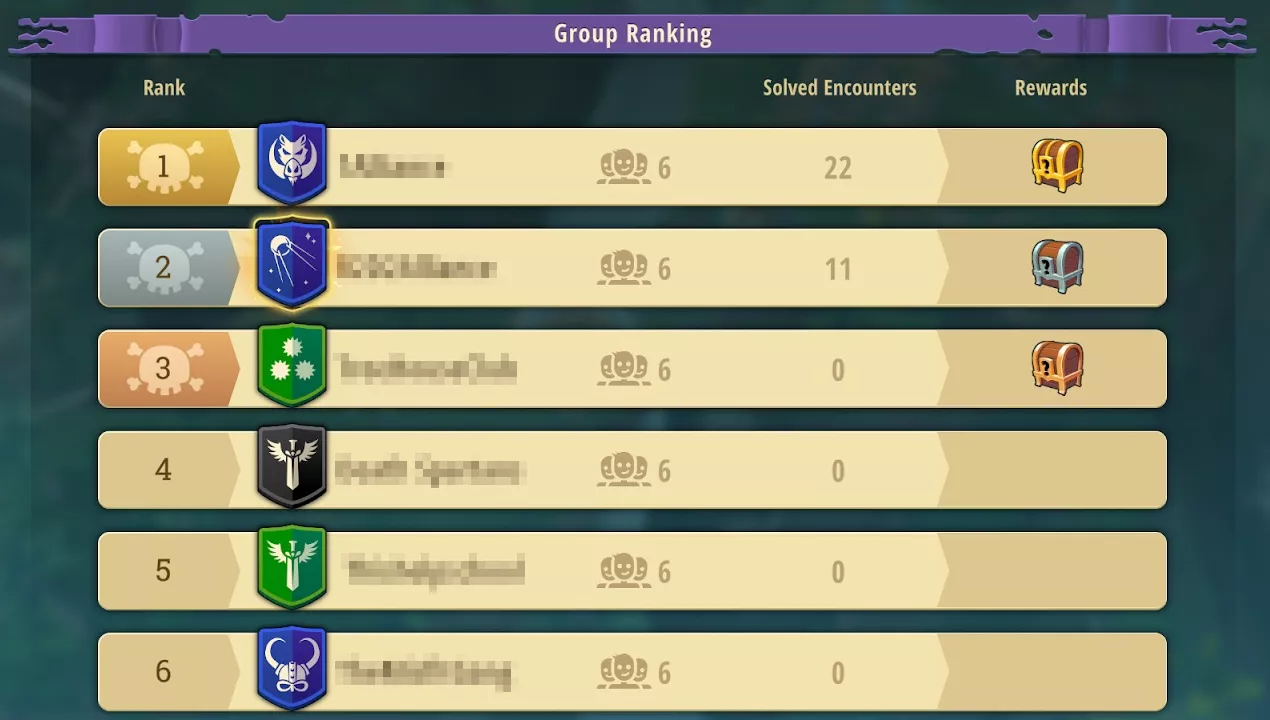 The Alliances that are grouped together are always
comparable in size
, and the match-up changes every week to ensure fair-play competition and new challenges.
The
total number of completed Encounters
as compared to the other Alliances in the Treasure Hunt Ranking will correspond with your Alliance Rank at the end of the Treasure Hunt. In case more than one Alliance solves the same number of Encounters, the Alliance that reached that number earlier will be ranked higher.