How do I create a group conversation?
Creating a conversation in the Guild category will automatically add all guild members to the conversation.
When creating a conversation in the Social category, click on edit to add recipients. Here you can add as many people as you want manually by typing out their names, or add all your guild members using the button "Add All Guild Members". Click on Save once you have all desired recipients.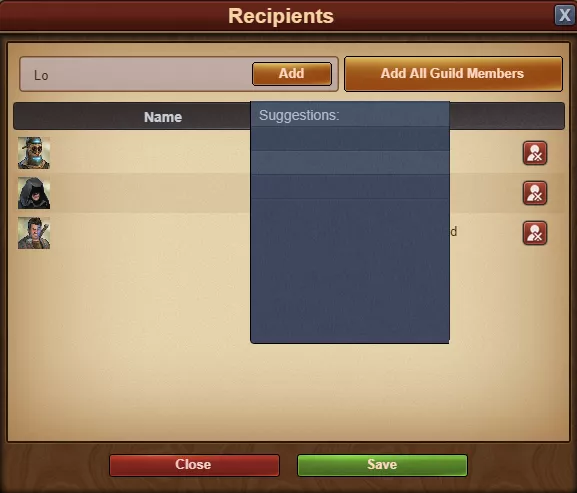 If you decide you want additional recipients once the conversation is already created you can click on "Recipients" in the menu on the top left corner to add additional people.